Here for you, wherever you are.
Come be a part of our family.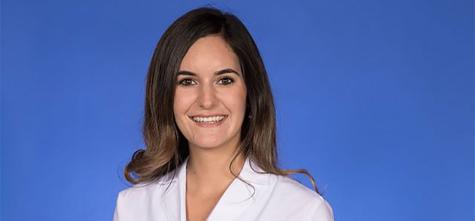 "Touro has done a really good job of helping us to complete our requirements. I want to make sure that I'm doing my part now to learn as much as I can."

Victoria Lorah

Osteopathic Medicine Student

Class of 2021
Start your own story at Touro
"The family aspect of Touro is something I really love. I came from a large school like UCLA, and the culture and openness Touro provides is not something you typically find at bigger institutions."

Cassandra McDiarmid

Class of 2022
Program Highlights
100% Match Placement for 2019 and 2020
Commitment to student success
Hands-on clinical skills experience
Low student-to-professor ratio
Focused education based on holistic, patient-centered care
Clinically-oriented anatomy with in-depth dissection
Immediate clinical immersion and skills training
Systems-based, clinically integrated curriculum
Rich environment of structured hands-on clinical examinations (OSCE)
Student-centered Osteopathic Manipulative Medicine instruction with low student-to-professor ratio
Accessible faculty
Small university feel with interdisciplinary interaction
Wellness and lifestyle work balance emphasis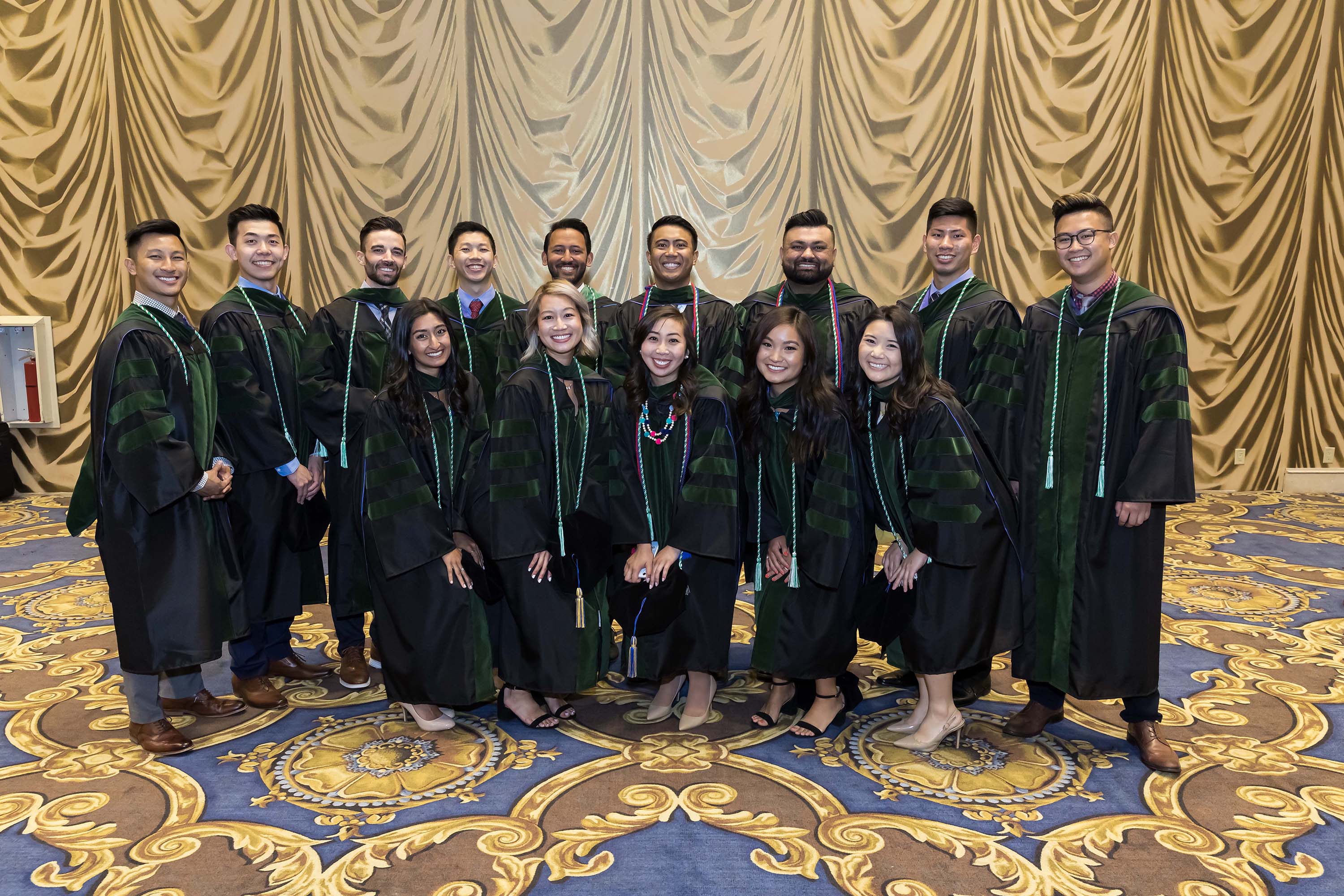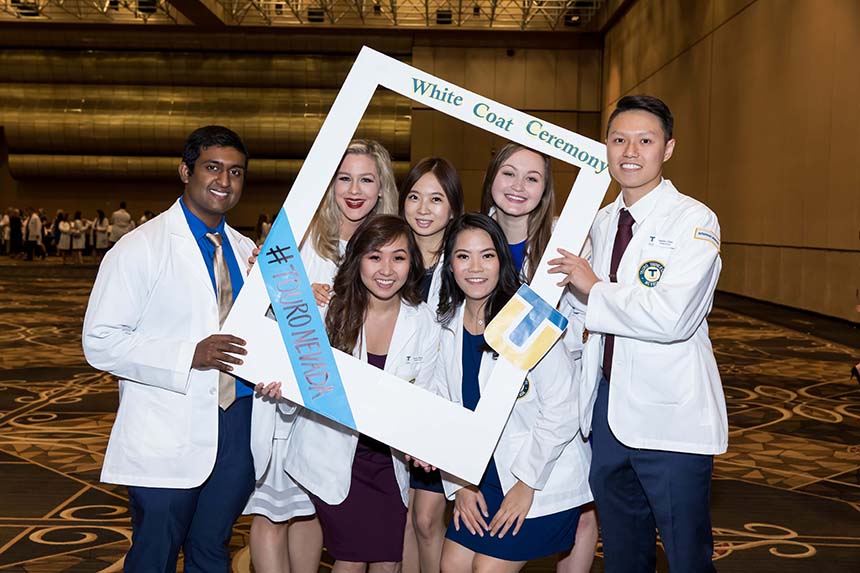 "We want students to understand everything they need to know; not only to pass boards but to help them become effective doctors."
Sharon McKenna, DO
Faculty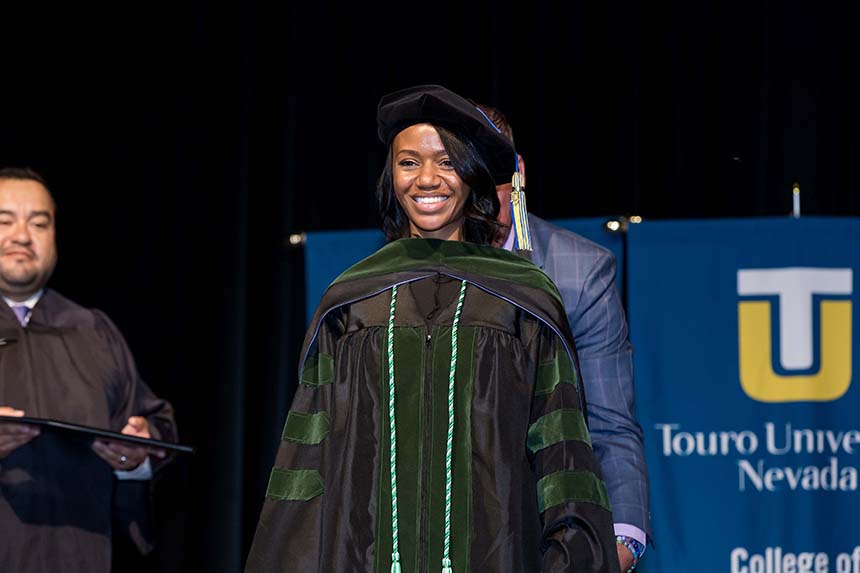 "Touro checked all of my boxes: the people were nice, Henderson has great weather, and I loved the University."
Medina Culver, DO
DO Alumna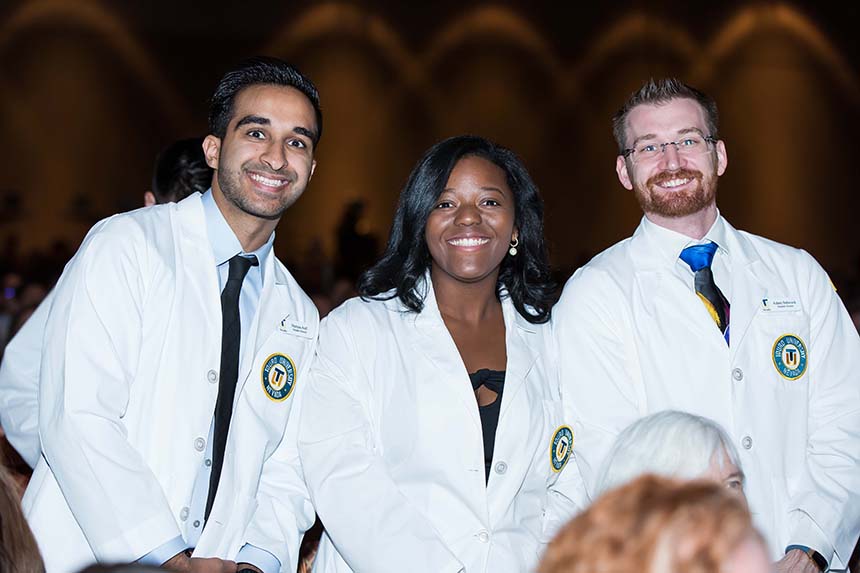 "One of the reasons I chose to come to Touro is because the university really stresses the importance of giving back to the community."
Troy Herrera Rice
Current Student
Receive our Program Comparison Checklist that will help you compare program features in your search for a Doctor of Osteopathic Medicine program.
Admission Requirements
To be considered eligible for the Doctor of Osteopathic Medicine program, applicants must meet the following criteria:
Hold U.S. citizenship or U.S. permanent resident status at the time of application.
Hold a bachelor's degree from a regionally accredited institution.
Have earned a minimum 3.00 cumulative and science GPA.
Have completed all pre-requisite coursework in Biology/Zoology with lab, Inorganic Chemistry, Organic Chemistry with lab, Physics, English, Behavioral Sciences, and Math/Statistics with a C or better.
Scored a minimum 500 composite score on the MCAT exam taken no later than June 2019.
Submitted three letters of recommendation: two letters from your college science instructors or one premedical/academic committee, and one letter from a physician (D.O. or M.D.).
Have documented physician shadowing experience. (D.O. physician preferred).
Submitted the CASPer online assessment.
*Admission requirements are subject to change. Check the Application and Requirements page complete and up-to-date admission information.
100%
Placement Rate for Residency